Order Now! Call 1-800-800-BANG (2264)
North Central Industries, Inc. is a direct importer and wholesaler of consumer 1.4G fireworks. Established in 1955, NCI boasts 68 years of experience supplying premier fireworks goods to the US market. NCI is poised to serve every pyro need with two convenient distribution points in the eastern United States, Muncie Indiana, and Forest Park, Georgia (just south of Atlanta).
NCI is the premier distributor of nationally recognized brands such as Great Grizzly Fireworks, Fire Factory Fireworks, and our newest brand, Chain Link Fireworks. In addition, we offer a dozen other premium labels; Dominator, Brothers, Legend, Megabanger, Power Blast, Pyro Planet, Shogun, Winda, HOT, and Cherry Bomb to name a few. Never forgetting the foundation upon which NCI was built; Price, Quality, and Selection.
Our relationships and partnerships now stretch over two generations with our factory suppliers and industry partners. We are proud to have 150+ years of staff experience in the fireworks industry. With over 400,000 square feet of warehouse space, 700 unique SKUs, and over 300,000+ cartons NOW IN STOCK, we are prepared to satisfy all your consumer fireworks needs! To contact a sales rep today, please click HERE.
North Central Industries, Inc. is a proud member of the American Pyrotechnic Association (APA), the National Fireworks Association (NFA), the Pyrotechnics Guild International (PGI), the American Pyrotechnics Safety and Education Foundation (APSEF), and the American Fireworks Standards Lab (AFSL). In addition, we belong to many state fireworks associations. NCI always promotes the safe and responsible use of consumer fireworks, and you should too!
Indiana Warehouse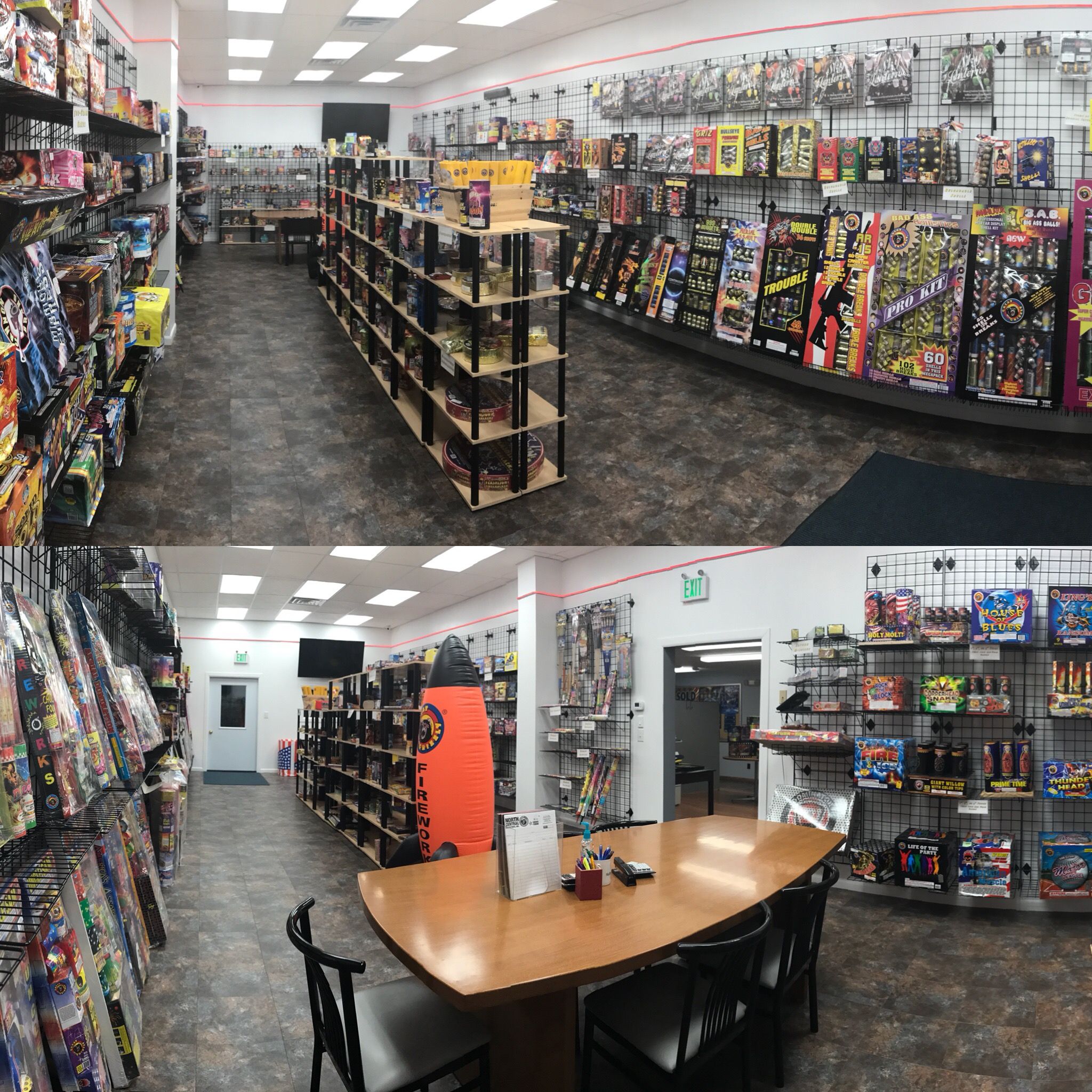 North Central Industries, Inc. corporate offices are nestled in quaint, Muncie, Indiana just sixty minutes northeast of downtown Indianapolis. NCI is second-generation family-owned and has been an importer and wholesaler of 1.4G Consumer Fireworks since 1955. With three fully functional warehouses, the Muncie location offers over 300,000 SQ. FT. of fireworks storage. Over 700 SKUs are available for immediate sale. Our sales staff is knowledgeable and eager to help you with all your fireworks needs! Call 800-800-BANG (2264) to contact your sales rep today!
Directions to North Central Industries for Wholesale Customers
1500 E Washington St, Muncie, IN 47305
Georgia Warehouse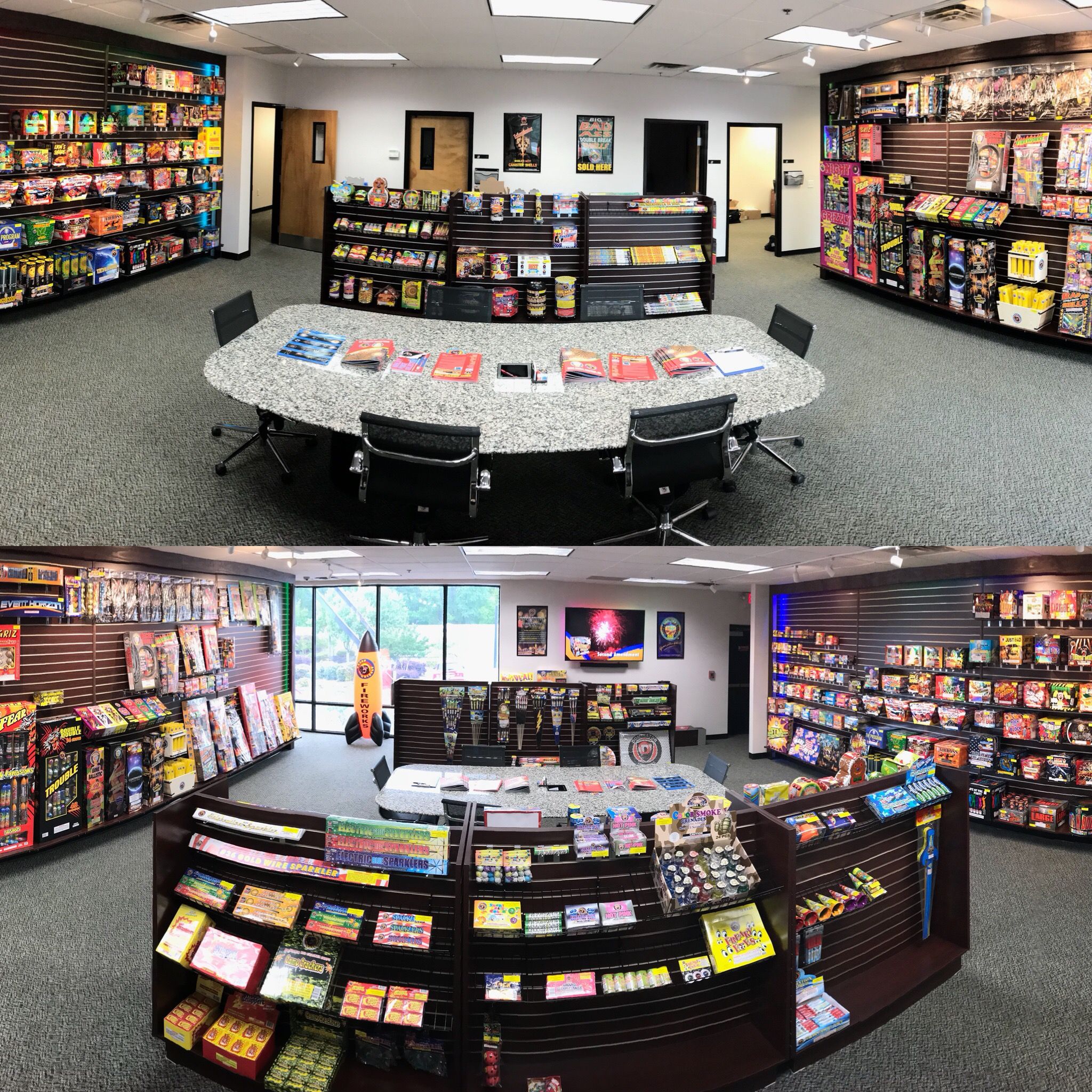 In 2017, North Central Industries, Inc. recognized the need to better service our growing customer base in the Southeastern United States. NCI took that opportunity to open its newest wholesale division conveniently located in bustling Forest Park Georgia, just south of downtown Atlanta.
The Forest Park facility has become the fastest-growing wholesale fireworks supply source within the region. Our level of service to our existing customer base has grown tenfold while having the capacity to service hundreds of new customers. The Forest Park warehouse recently underwent a warehouse expansion effort to continue its high service levels. Now with more than 100,000 SQ. FT. of storage capacity, we are ready to service your every need. We welcome you to visit with us to check out our state-of-the-art facility and product showroom. We are 3 miles south of the Atlanta International Airport off I-75, just south of the I-285 interchange. With our wide variety of top-selling brands and private-label fireworks, convenient location, and emphasis on customer service, we are sure you will find us to be your new fireworks partner in the South!
Directions to North Central Industries for Wholesale Customers
5300 Frontage Rd Suite A1 Forest Park, GA 30297