Order Now! Call 1-800-800-BANG (2264)
Welcome Denisha!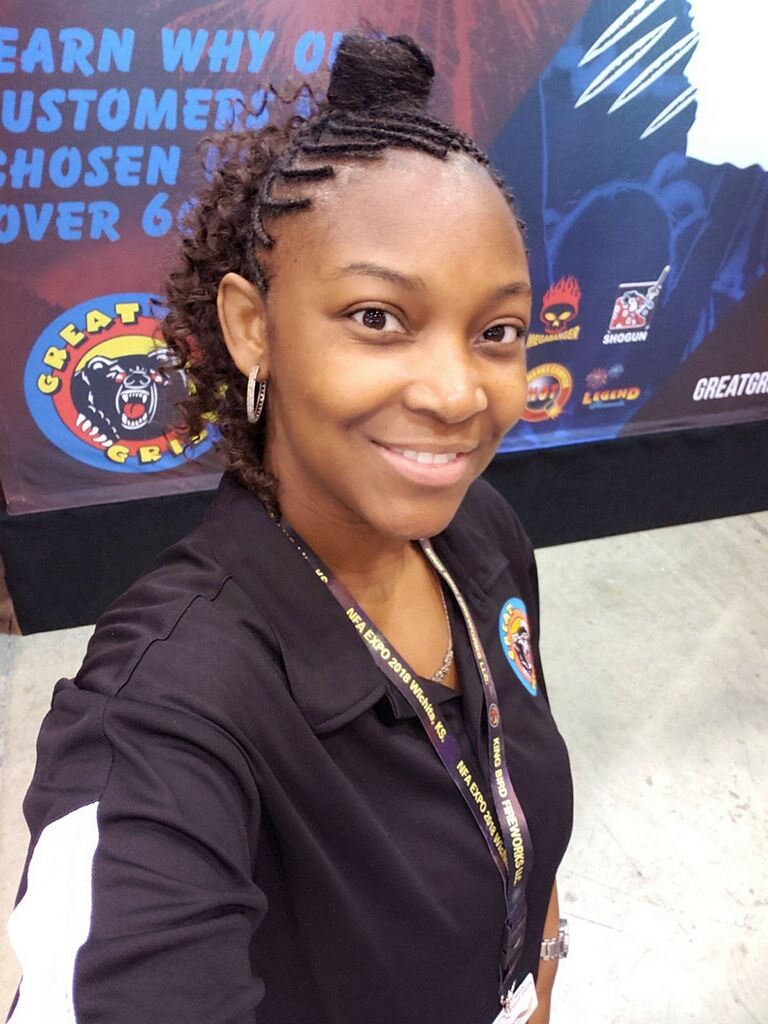 Who would have thought I'd be working for a fireworks company? I have a bachelor's degree in Health and Fitness Management with a minor in Business. I'm incorporating the management and business side of my degree, but it's far off from health and fitness. When I applied for the job, I did a google search about the company. I asked myself, "What would I do at a fireworks company?" Well, the answer to my question has been answered. I make sure people are happy and satisfied! In this aspect, I guess it's not that far off from health and fitness. People seek health and fitness for these same reasons!
In the short time I've worked for North Central Industries, I've learned a lot! Before working here, if someone asked me the difference between a brocade or peony effect, or the difference between a 500 gram cake or canister shell, I would not have known what to tell them. I now know the difference between class 1.4 G and 1.3 G fireworks, the rules, and regulations required to operate a store or stand consisting of fireworks, the rules, and regulations for a truck hauling firework, and the difference between PGI, NFA, and APA.
Speaking of NFA, I had the opportunity to attend the 2018 convention this year! It was held in Wichita, KS, a place I've never thought to visit. It was a very nice place, full of new infrastructure and seemingly endless possibilities for economic growth! It was nice to meet all the exciting people associated with the industry! Pyro people are fun, energetic, and full of good laughs! I was able to meet people that promote to the pyro industry in all different aspects. From the people in China that manufacture the product we need, the people who buy the product we supply, the people who enjoy watching fireworks, to the people that stand up for the industry when laws and politics try to stand in the way. Other than the people, the most exciting thing about NFA was getting to see all the new and upcoming firework effects! I'm certainly looking forward to next year!
-Denisha
blog comments powered by

Disqus