Rock the Block 10 shot 2"
Order Now! Call 1-800-800-BANG (2264)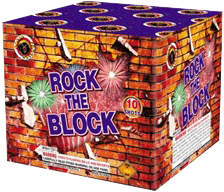 Category: 2in 3in 4in Tubes
Item Number: 1649
Package Contents: 2
Dimensions: 9.5x11.5x11.5
Weight: 30lbs
Brand Name: Great Grizzly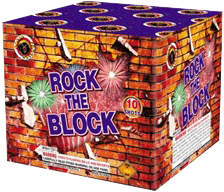 You will Rock the Block with this powerful 2" Maximum Load cake! 7 shots of color alternating wave effects set the stage for a 3 shot finale of thunderous willows that will fill the sky and rain down on the whole block!