Order Now! Call 1-800-800-BANG (2264)
Press Release
North Central Industries, Inc. expanding to Georgia
NCI opens new fireworks superstore and distribution center in Georgia
Muncie, IN, February 27, 2017 – North Central Industries, owner of the Great Grizzly Fireworks brand has opened a retail location in Forest Park, GA, near Atlanta. This location will be open year-round and is the largest fireworks retail store in Georgia, at 18,000 square feet. The Forest Park location on I-75 will also serve as a wholesale warehouse and distribution center to current and new customers in the South. Other retail locations in Georgia are also being planned.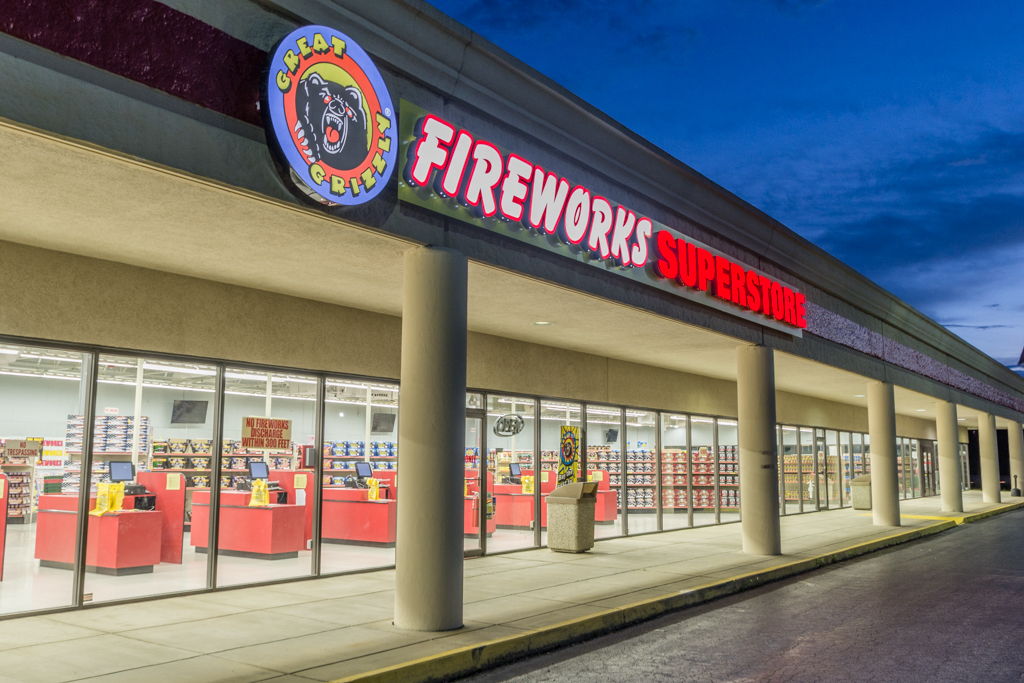 The initial opening was July 1, 2016 and the store stayed open through Labor Day. The retail store has been temporarily closed for renovations and enhancements since Labor Day, but will re-open for full-time in March says Operations Manager, Kurt Cowgill. "Much has been accomplished and there is plenty more to finish before the next July 4th season. This is a new market and an exciting time for us at NCI. We couldn't be more pleased about the location and the facility."
North Central Industries, Inc., with two locations in Muncie, Indiana, has been an importer and wholesaler of 1.4G Consumer Fireworks since 1955. North Central Industries, Inc. carries over 650 different items and operates out of three warehouse facilities with a combined square footage of over 250,000 square feet. Some of the brands carried are Dominator, Megabanger, Cannon, Brothers, PyroPlanet, and Shogun. Our exclusive Great Grizzly brand of fireworks combines superior performance with great packaging. Our Muncie retail facility, Boomer's Fireworks at 2627 S. Walnut has been there for decades to serve the local enthusiasts.
NCI is a proud member of the American Pyrotechnic Association (APA) and the American Fireworks Standards Lab (AFSL). In addition, we belong to many state fireworks associations. Our firm promotes the safe and responsible use of consumer fireworks.