Predator Willow XL 12 Shells 5"
Order Now! Call 1-800-800-BANG (2264)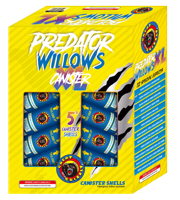 Category: 2022 New Items,Premium Artillery Shell Kits with Fiberglass Tubes
Item Number: 2920
Package Contents: 6-12
Dimensions: 12 X 5.5 X 16
Brand Name: Great Grizzly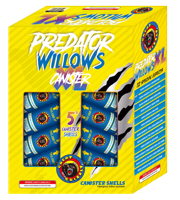 Introducing, the latest upgrade to Great Grizzly's infamous Predator Shell lineup! Predator Willow XL features 12 shells with a variety of effects and a mesmerizing Nishiki Kamuro Willow finish.