Order Now! Call 1-800-800-BANG (2264)
Newest Additions to the Great Grizzly Family
Introducing Great Grizzly's smallest Pyro's.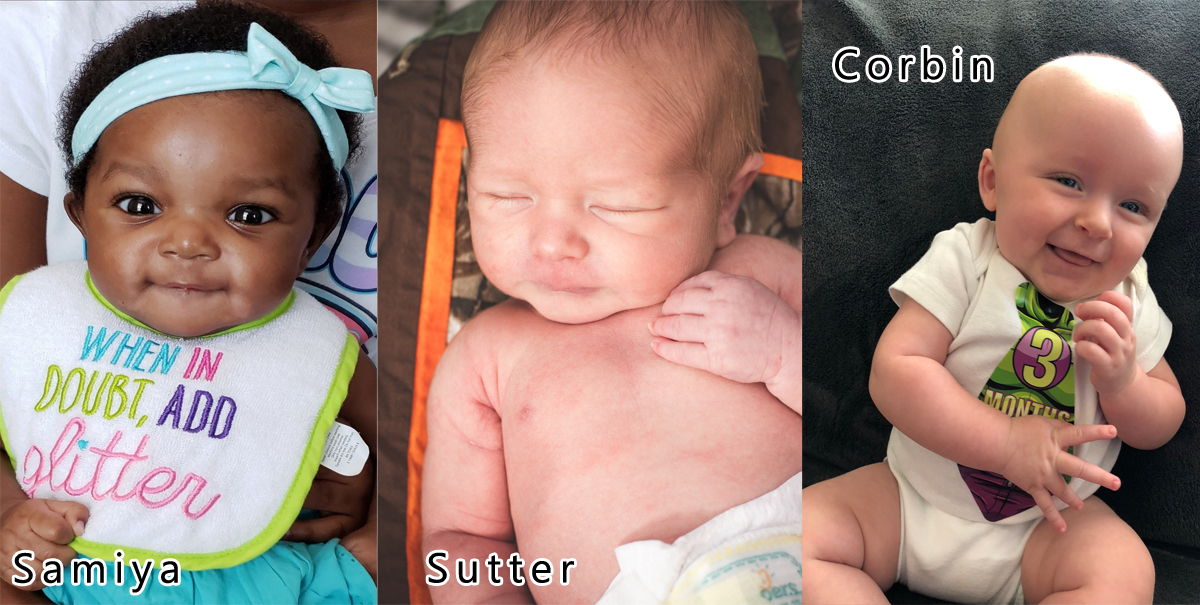 Samiya was born on 6/25/2018 to our GA Warehouse Office Manager, Denisha Miller, and her partner Sam. She joins 2 siblings, Chekyrie (10), and Zion (14 months). Samiya and Zion are exactly 10 months apart! Denisha wasted no time between the last two! She worked right up until having Samiya, who came 2 weeks early. She was at work on Saturday, and Samiya was born on Monday. Denisha was sure to be at work helping get through the 4th of July excitement, but Samiya felt otherwise!
Corbin was born 8/10/2018 to our Operations Manager, Steven Irvin, and his wife, Mollie. He joins three brothers, Owen (8), Hunter (5), and Milo (3). Steven and Mollie did a gender reveal on Facebook Live using a 500 gram Great Grizzly Cool Blue and our finale repeater, Color Me Blue.
Sutter was born on 9/24/2018 to our Marketing/Sales Associate, Nicole Burnett, and her fiance, Matt. This is the first child for Nicole and Matt. They did a gender reveal using our Confetti Cannons in front of their friends and family.

blog comments powered by

Disqus