Crater Creator 12 Shot 2"
Order Now! Call 1-800-800-BANG (2264)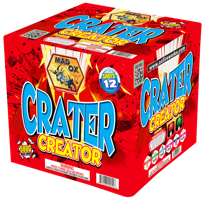 Category: 2021 New Items,Large Diameter Tubes
Item Number: 2896
Package Contents: 4-1
Dimensions: 12 X 11 X 10
Brand Name: Mad Ox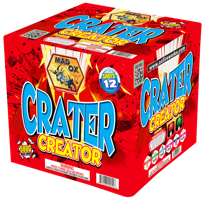 Demoed in our own backyard, Crater Creator proved worthy of NCI's 2021 new items list. 12 massive shots echoed over the Indiana farmlands. Three thumbs up from AJ, Steven, and Kurt.