Bad Ass Neon 12 Shells 5"
Order Now! Call 1-800-800-BANG (2264)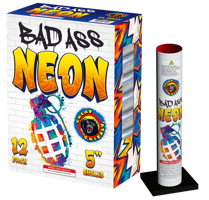 Category: 2022 New Items,Premium Artillery Shell Kits with Fiberglass Tubes
Item Number: 2922
Package Contents: 6-12
Dimensions: 11 X 5.5 X 14.5
Brand Name: Great Grizzly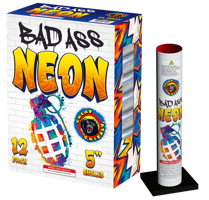 Great Grizzly is back, back again, and this time with another BADASS shell kit! These 5" bangers feature 12 unique and colorful effects. Bad Ass.