Ask The Experts: Steven Irvin
Order Now! Call 1-800-800-BANG (2264)
Ask The Experts: Steven Irvin
One of Great Grizzly's newest improved line is the Predator XL's. It's not a surprise that our customer's have been just as excited about these new and improved Predators as we are. If you haven't heard, then you can find out what the hype is all about below.
---
Expert: Steven Irvin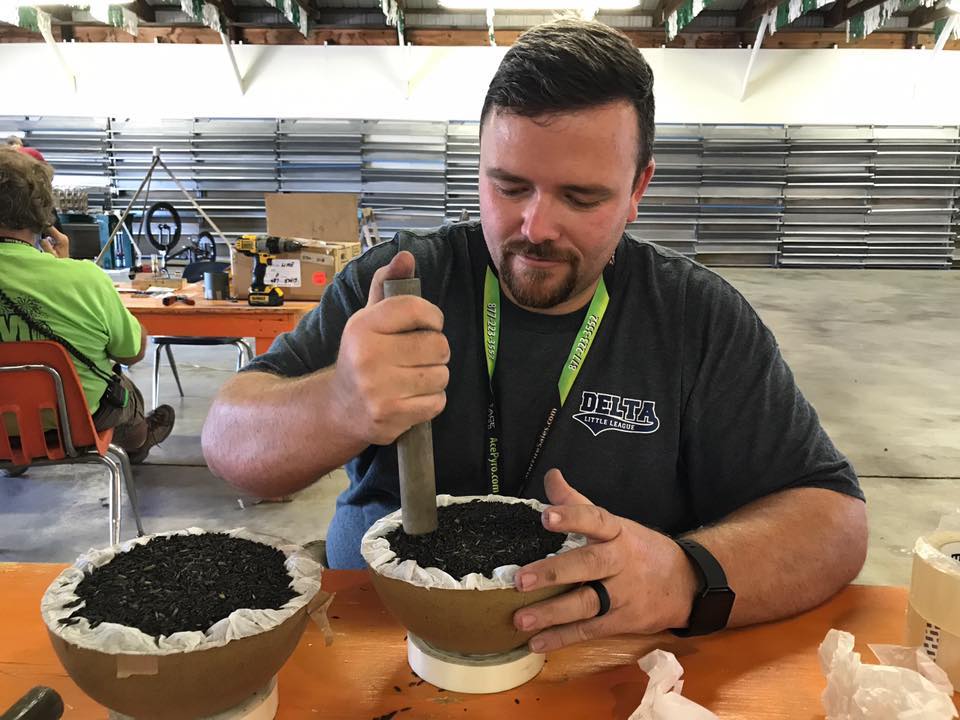 Q: What's so special about the Predator XL shells?
A: The Predator XL and XXL shells are made in one of the best canister shell factories in China which gives us excellent quality, superior performance, and most importantly consistency. However, the effects make a BIG difference. We change the effects that go into the Predator shell every season to ensure that it continues to stay cutting edge. This is not standard practice in the fireworks industry and requires constant research and testing to determine what effects make the cut. We do this so you never have to wonder what the next best shell is since it's always the Predator. Some choices in effects will affect how big or loud the break charge is. We try not to get to wrapped up in whether on not our shells set off the neighbor's car alarm and focus more on a well-rounded performance.
Q: For our customers that want a big BOOM – do you recommend these?
A: Predator XL contains the maximum allowed composition for a consumer device but some choices in effects will determine how big or loud the break charge is. While we do have one of the hardest hitting shells on the market, it is a balance. If we break the shell too hard then the effects will be less symmetrical, and it may not all ignite. With this shell we have calculated the biggest, baddest shell that will still perform well.
Q: What are the differences between the 24 shells, 12 & 6 shells and how might our customers use them differently?
A: We off the Predator XL in 3 sizes to give our customers options for every budget. None of the kits have more than one shell with the same performance so the bigger the kit you buy the larger variety you will see.
Q: Tell us about the new design and performance!
A: The Predator shell was a long-time top performer in the Great Grizzly line up until about 5 years ago so in 2016 we knew that we had to bring it back to its original glory. We went to a much larger canister, added an XL to the name, and found the best factory to produce it. At that time, we changed the box but the focus was on the actual firework. Even with a marginal package the performance was a HUGE hit with customers across the US. In 2017 it was time to make the package match the performance. We went all out with a fully redesigned holographic package that is incredible. The Predator XL continued to grow its reputation and one thing is for sure, customers wanted more! In 2018 we released new effects and 6, 12, and 24 pack options. In 2019 we are not slowing down; the "red plum" or "lace effect" is now included in every package including the Predator XXL with is a completely new TRUE double break canister shell.
Q: What do you mean by "true double break canister" and what exactly is the Predator XXL?
A: Double break artillery shells have been around for a long time and everyone has seen them. Even if you have seen a double break in a canister it still had ball shells inside of it. Just like with single breaks, canister shells outperform balls shells. The new Predator XXL is a 6" long, double canister, canister shell. So I've covered the technical reason why it is new and different so now here is why everyone will want it. It is the biggest, baddest, loudest, best performing style of double break ever in the US.
Q: How would you incorporate the predator XL's into your 4th of July show?
A: It's all a matter of budget. Predator XL and/or XXL have a place in every show it just depends on budget and preference as to how much. The good news is that you can never have to many!
You can bet that you haven't seen the last of the Predator Shells. Stay tuned for more...
blog comments powered by

Disqus