Order Now! Call 1-800-800-BANG (2264)
A Message From Our Vice President: Kurt Cowgill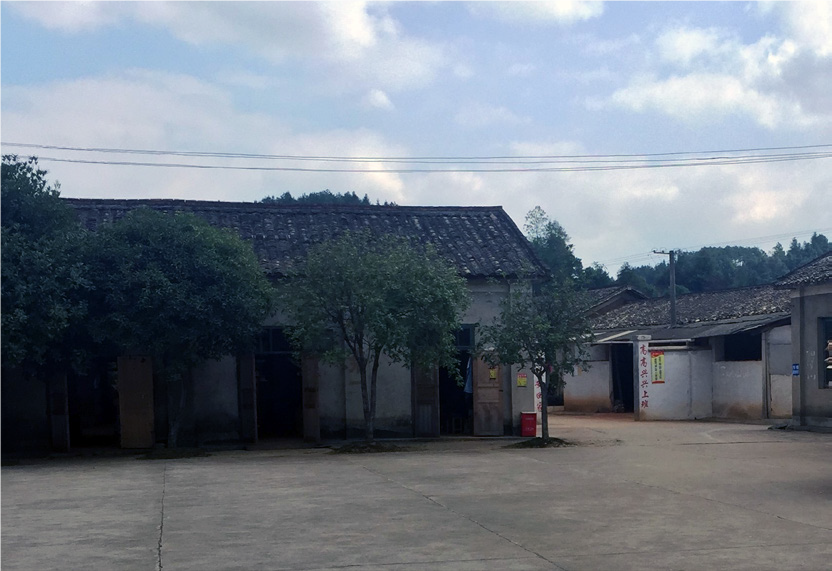 [Although the weather is prime for fireworks production, the factory pictured above is banned from producing fireworks for 21 days in October 2017 during the National Congress of the Communist Party of China out of fear an accident will occur that will cause the government great embarrassment.]
Let's rip the band aid off and get right in to the potential transportation and production issues that will have a noticeable impact on the entire industry. First, I must say, if you've read our newsletters in the last few years this isn't all new news, but now it is becoming a reality more so than in the past. For years, importers and exporters have been taking extreme measures to dodge or in some cases, "take" bullets for our customers. We have built a high level of service expectation and it is now more difficult to maintain that with all the challenges we are facing. On the production side, since the 2018 US production season began in May of 2017, the factories have had production stoppages for a minimum of 170 days since March 2018. Some areas have had more stoppages due to regional accidents. This number is jaw dropping when you consider it leaves about 135 days total to produce for the US Market. The balance of the year is dedicated to other world markets such as European and Asian. The work stoppages I am referring to are mostly government mandated in the name of safety. About 140 of the 170 days I outlined can be attributed to Summer Heat Ban and Political Meeting Production Bans. The end result of these bans is short supply, rising prices, and high demand. NCI has more leverage than many due to our long-standing relationships with reliable suppliers. When the market was saturated, and product was easy to get, it allowed many new export companies to develop and solicit in the US. Now, the smaller exporters will have difficulty shipping products ahead of our suppliers, and this will disrupt the US import market.

Another part of the supply chain that is in BIG trouble currently is domestic transportation. Once the containers discharge the barge on the west coast, we count on the truck & rail (intermodal) carriers to get the containers to the final destination in a timely manner. A large generation of truck drivers are retiring out of the labor force at a rate that isn't matched by those that are entering, creating a large shortage of drivers. Since Fireworks is considered to be Hazmat, we are seeing an even greater shortage as the hazmat License is carried by less than 30% of those that have a CDL. How does this affect us and you? The answer is unavoidable storage charges at the rail that are non-negotiable. The steamship line allows 2 "free days" for your container to be moved before
it incurs demurrage and storage fees of $150 per day. We experienced such a shortage of truckers from Dec-Feb that we averaged 12-16 days at the rail before we could get someone to pick up the cargo. The trucking companies will not take pre-appointments and will only give you a spot in line once the steamship line releases a pick-up number, which is a day before your free time starts. If you argue or refuse to pay the storage, it's no skin off their back. They will simply let your cargo sit and continue to accrue storage charges until you send the money, so they can issue a release. It's actually quite a racket! I expect that in the 30-60 days after this writing that the variables will change again, and although some things may improve, we'll have a new set of challenges with little to no time to react. The experience of our staff will allow us to make the best decisions possible with the end goal in mind of servicing our new and long-time customers the best that we possibly can.
On to other news! I'd be remiss if I didn't announce some administrative changes we've had at NCI over this last off-season. I'd like to congratulate Nicole Burnett, Steven Irvin, and AJ Burns for receiving and accepting new positions. Nicole has accepted additional duties as a Marketing/Sales Associate, Steven has accepted a new role as the Director of Operations, and AJ has accepted new responsibilities as the General Manager of Great Grizzly Fireworks. Each of these individuals have stepped up and have a bright future at NCI. The last change I'll announce is a bit humbling. Many of you have met or known me as the Operations Manager over the past 6 years. I'm currently transitioning into my new role as I have accepted the position of Vice President at NCI since January of 2018. For those I've corresponded with since then, I thank you for your kind words. I expect I will continue to provide everyone the same standard of service you have become accustomed to during my career at NCI.
Now, we've arrived at the FUN part, talking about those NEW products for 2018. This year's lineup is truly special, as we have had input from all angles and have collaborated with factory technicians, expert suppliers, and also considered requests we received from our customers last year to produce a new items listing to be proud of. Looking back, every person on our permanent staff had some contribution this year. From selecting a performance that is just right, to coming up with a name to fit, producing the artwork for the label, figuring out how many to order and the price, all these things were accomplished as a team! I always get the question of 'what is good?' and 'what is special?' concerning new items, so allow me to give my recommendations!
Let's start out with a big hit from 2017. We felt the package needed to match the performance on our new Predator XL shells, so we designed an updated label and also insisted on a holographic, embossed box. We've received the first lot of these and they are stunning! Of course, we shot them to verify the performance and confirmed what we already knew, they were a 10 out of 10. For 2018, get them in a 6, 12, or 24 pack while supplies last.
Next, I'd like to highlight a few assorted cartons that I think will be very popular. We have brought in a set of four 25 Shot duration cakes that we are billing the B.A.S.E. Military Assortment Cakes. This translates to Bravo, Alpha, Sierra, & Echo. Each has a killer label, but even better the shipping carton is printed in full color and can be sold right on your shelf as a retail assortment! Another assorted carton we have this year includes 6 premium cakes and is called Heavy Artillery Assortment. It includes four 200-gram cakes, one 350 gram cake, and also one 500 gram finale cake. You'll recognize the 51 Shot Ultimate 500G Beast included as one of our new 500 Gram Cakes we are offering separately in a packing of 3-1. This is a great variety cake assortment and I would highly recommend it.
Some new 500 Gram Cakes that are worth mentioning include Lion's Share, Rose Grenade, & Money Maker. Lion's Share is a 24 Shot 500G Beast that blankets the night sky with a colorful display of large willow & chrysanthemum effects. Rose Grenade is a new 9 Shot cake that has a reappearing red star effect that you won't believe. Finally, Money Maker features angled tiger tails with green falling leaves floating from the tail as multi-colored peonies cover the sky.
Other items that you are sure to love include: Special Ops 20 Shot, Forever 51 Shot, Planet Assortment 9 Shot Cakes, Free Fallin' Fountain, Powerball Fountain, and don't overlook the Grizzly Chainsaw handheld Novelty Fountain!
As always, it's been a pleasure to write this article and I hope that if you've made it this far you've found some helpful information and have received some enjoyment from it. I tend to get long-winded when talking about the industry I love, but I know you all will forgive me. I sincerely wish all of you a happy, healthy, and prosperous 4th of July season! We've prepared extensively to help you as much as possible but as always if there is something we can do to assist you, please let us know. Until next time!
Kurt Cowgill
blog comments powered by

Disqus